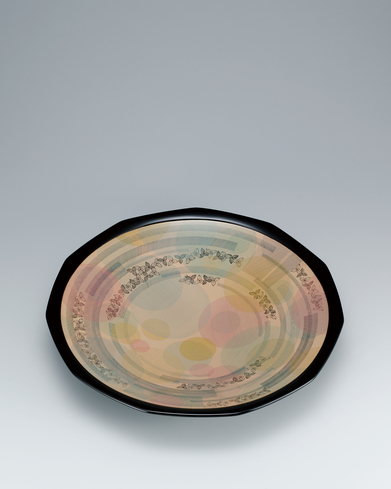 Food vessel of rantai with kinma.
Infomation
Categories

Lacquerware

Size

L47.5 W47.5 H8.0
Techniques
Rantai
Bamboo is ideal for weaving into various forms. The bamboo is broken into very fine strips, and their surfaces are coated with layers of Urushi. Articles made with bamboo are both lightweight and sturdy.
Kinma
There are three basic variations on this technique: cutting lines, cutting dots, and cutting a combination of the two. All of them employ a special carving blade known as a kinma-ken. Originally all kinma was done by cutting lines only, but it later became possible to produce complex designs using various colored Urushi and a variety of cutting techniques. Kinma is said to have been transmitted from Southeast Asia hundreds of years ago.
Artist&Works