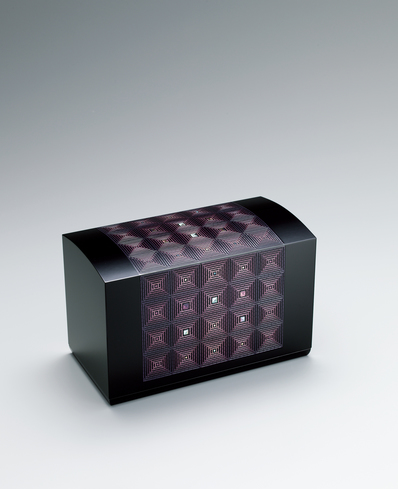 Box with diagonal lattice design in colored urushi sheet cutouts.
$12,629 (Tax included)
*According to Today's Currency Exchange Rate. The exchange rate that is applied to a transaction is the exchange rate as of the day of settlement.
Infomation
Categories

Lacquerware

Size

L13.6 W26.0 H16.5
Techniques
Kanshitsu
A form is made with clay, and then plaster is used to make a mold in that shape. Linen is affixed to the mold with Urushi, layered to the required thickness, and then the mold is removed. Further coats of Urushi are applied after that. The linen fibers are strengthened when the Urushi soaks into them, and the end result is sturdy, although the linen can be shaped with a great degree of freedom.
Artist&Works