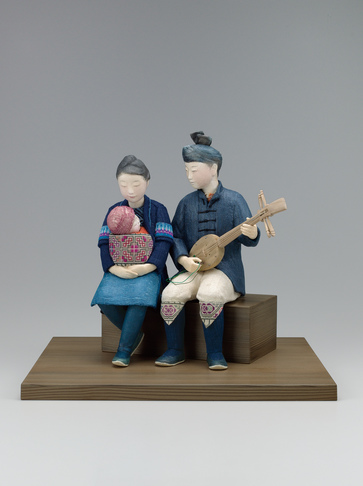 "In front of the drum tower". Formed with tōso and covered with cloth and paper.
Living National Treasures
Nobuko Akiyama
Infomation
Techniques
Tosodolls
Toso dolls are made with toso, a clay-like substance made of paulownia sawdust mixed with paste, around a core of paulownia wood. While the substance is soft, it can be fashioned freely, so all kinds of forms can be made. It is important to dry it thoroughly so that the form does not get distorted later.
View the information of technique
Kamibari
Dyed washi paper is applied to create designs.
Artist&Works
Nobuko Akiyama
Dolls
/ Living National Treasures
/ Full member, Japan Kogei Association